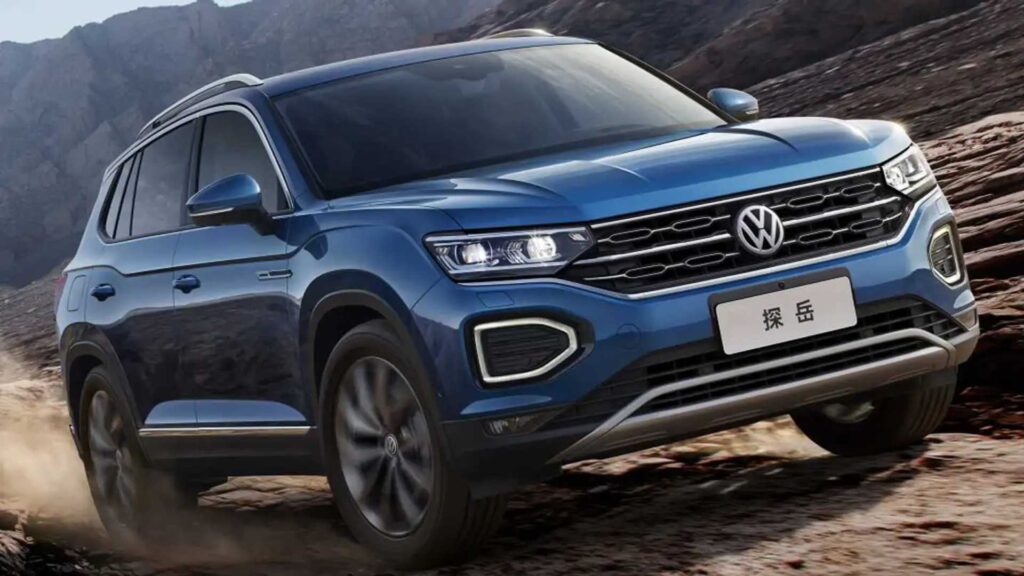 Volkswagen has declared its intention to discontinue the current-generation Tiguan AllSpace in every market where it is presently sold in favor of the Tayron, a brand-new SUV. The new Volkswagen Tayron will replace the Tiguan AllSpace, a seven-seater variant of the Tiguan SUV that is being phased out. The Tayron will, however, be marketed as a "Tiguan" in the USA.
Although Volkswagen already sells the Tayron SUV in China, the forthcoming Tiguan AllSpace replacement will be a different vehicle. It is anticipated to arrive as a CKD (Completely Knocked Down) product in India as the Volkswagen Tayron. The Tayron will be built on the same MQB Evo platform as the next Skoda Kodiaq, which will also be on sale in India.
The new Tayron will have a distinctive external appearance, in contrast to the completely redesigned Volkswagen Tiguan, which has been presented internationally. The Tiguan AllSpace, in comparison, has kept its longer, comparable three-row appearance. The Tayron will also come in a five-seater configuration and be offered as an SUV coupe. It's doubtful that this model will be offered in India, though. However, many of the interior designs and features of the three-row Tayron and the two-row Tayron SUV-coupe are likely to be shared with the brand-new Tiguan.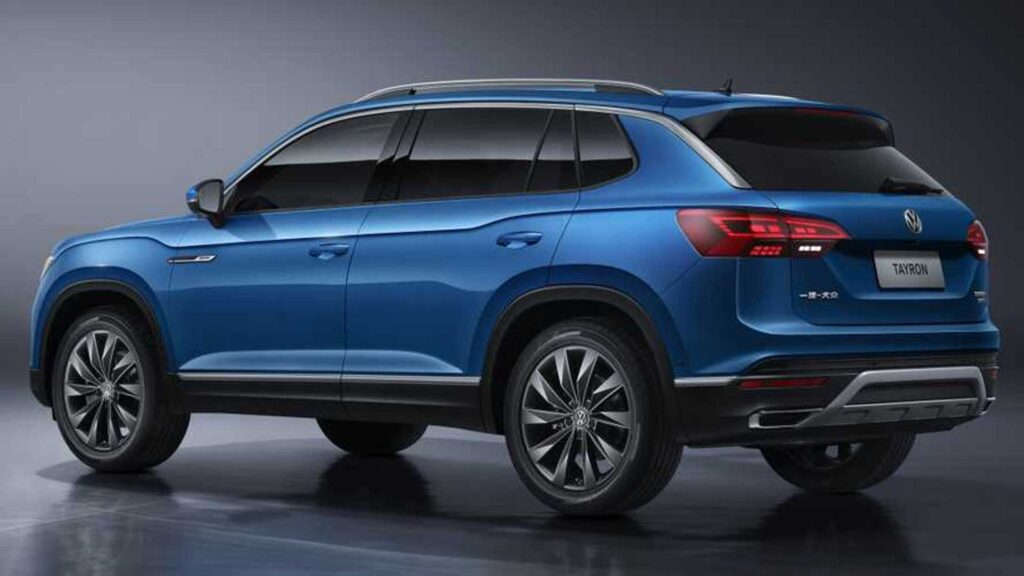 Will be equipped with a powerful 2.0-litre turbo-petrol engine
Two engine choices will be available for the brand-new Volkswagen Tayron: a 2.0-liter turbocharged petrol engine and a 2.0-liter diesel engine. Both powertrains will use a 7-speed dual-clutch automatic transmission and 48V mild-hybrid technology. In keeping with the brand's long-term policy of only selling petrol-powered vehicles, Volkswagen will only offer the petrol powertrain in the Indian market. Both front-wheel drive and all-wheel drive versions of the Tayron will be offered, however only the latter will be accessible in India.
You might also want to give this a read: ROYAL ENFIELD HIMALAYAN 452: 40 PS POWER, ENGINE DETAILS LEAKED. EXCITING STUFF! – Click Here
Furthermore, the Volkswagen Tayron will launch two additional petrol plug-in hybrid powertrains with 204 and 272 horsepower on a global level. A 19.7 kWh battery will provide both choices with a 100 km electric-only range. There's a chance that one of these plug-in hybrid powertrains would make its debut in the Indian market since Volkswagen has lately stated that hybrid goods could be introduced here.
The highly anticipated Volkswagen Tayron is set to make its debut in India by early 2025. This three-row SUV will be available in a petrol-only variant, and it will follow the CKD (Completely Knocked Down) route, unlike the Tiguan AllSpace which was initially introduced as a CBU (Completely Built Unit). Get ready for a fantastic addition to Volkswagen's lineup!
What do you think about this? Don't forget to share it with your friends and family. Comment below! 👇
Connect with us on social media for more exciting car and bike-related content!
Checkout our Amazon Best Sellers: Click Here