Another special measure by the Government of India and the Reserve Bank of India has mandated that 2,000 rupee notes be exchanged or deposited into accounts by 30 September. This sudden announcement, similar to demonetization, has created a commotion in the country, with numerous individuals rushing to banks, businesses, and petrol pumps to exchange these notes. However, many of these companies refuse to accept these banknotes causing problems, leading to an even worse scenario. Recently, a man who went to a petrol station to fill up his scooter was asked to return the fuel given to him after he tried to pay with a 2,000 rupee note. A video capturing the incident has since gone viral.
Looking for Top Rated Car & Bike Accessories? – ( Click Here )
The video, shared on Twitter by Haider Naqvi, shows a man at a pump station draining petrol from his scooter after he refused to accept a 2000 rupee note. Naqvi explained in a tweet: "In Jalaung, a man offered a 2000 rupee note to a petrol station.
Read Also: MAHINDRA XUV700 CATCHES FIRE ON JAIPUR HIGHWAY
From the video, we observe one employee engaging in a conversation with the person recording the video, while another employee is squatting on the floor, using a plastic pipe to extract petrol from the man's scooter into a container. The video reveals the vehicle number and the faces of the employees involved in this unethical practice. According to reports, this incident occurred at the Hindustan petrol pump in front of D Mart in the Orai Kotwali area of Jalaun, Uttar Pradesh. It was also reported that the man requested the petrol pump attendants to fill his scooter with Rs 400 worth of petrol, but when he attempted to pay with the Rs 2000 note, they refused to accept it and began removing the filled fuel from his scooter.
Rs. 2000 Note will disappear soon – by the order of RBI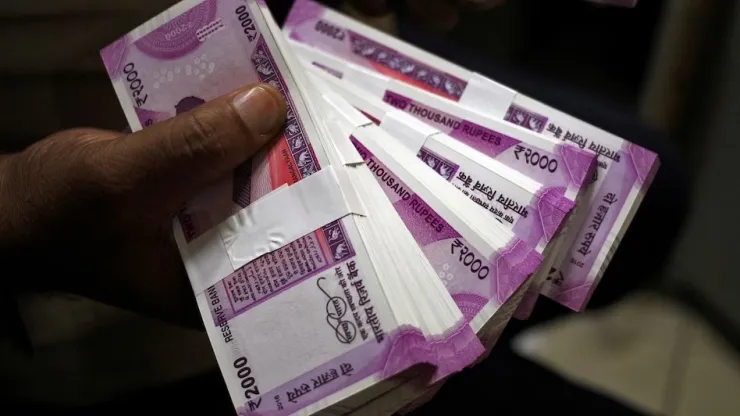 For those who don't know, the RBI recently announced its withdrawal from circulation of the highest denomination notes. The 2000 rupee notes introduced in 2016 will remain legal tender, but citizens are required to deposit or redeem these notes by 30 September 2023. The situation is reminiscent of a de-monetization process, but this time there will be less disruption as paper money will be phased out over a long period of time.
The answer for those wondering why this decision was made is that when the 2000 rupee banknote was introduced in 2016, it was intended to quickly replenish cash in circulation after being phased out in fact. However, the central bank has consistently expressed its desire to reduce the circulation of high denomination notes and has stopped printing 2000 rupee banknotes for the past four years. There is speculation that the Indian government may have implemented this measure ahead of the general election, but no definite statement has been made. Apart from this speculation, neither the Central Bank of India nor the Government of India has disclosed any other specific reasons for this action.
What do you think about this? and share this with your friends & family, comment down below. 👇🏻
Follow us on social media